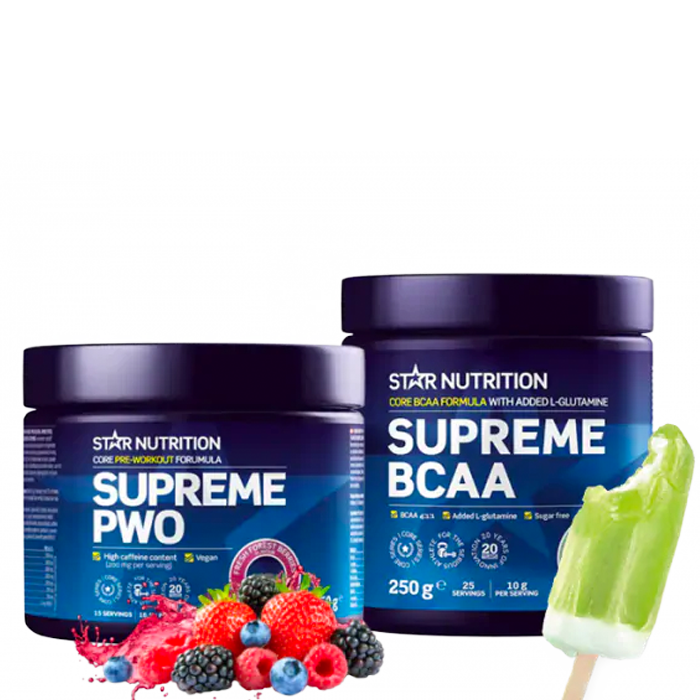 Star Nutrition
Pre and intra-workout Pack
Ordinarie pris
428 kr
, nu
319 kr
Pre and Intra-workout-paketet består av en produkt som ska tas före träning och en som ska tas under träning. Båda med syftet att låta dig få maximalt ut av din träning!

Pre and intra-workout Pack finns i kategorin Kosttillskott - Aminosyror - BCAA. Star Nutrition är ett av våra märken som säljs direkt av Gymgrossisten.
Mat för Hälsa får provision på den här varan. Stötta gärna Mat för Hälsa genom att köpa från den här sidan.